After working on three versions of OPEN HOMES (2015, 2017 and 2019) where the hosts were also the Host Storytellers, i decided to experiment with the idea of getting Singapore brands owners to share their stories.
When the Covid 19 pandemic happened in March 2020, i had to rethink how i can adapt Open Business into an online performance. Thank you Singapore Heritage Festival 2020 and 2021, National Heritage Board for the commission.
Places Practices
Open Business @ Heng Foh Tong
An intimate online theatre experience about the journey of the Traditional Chinese Medicine (TCM) Singapore brand. Shared by three generations of Host Storytellers and co-created with Theatre Today.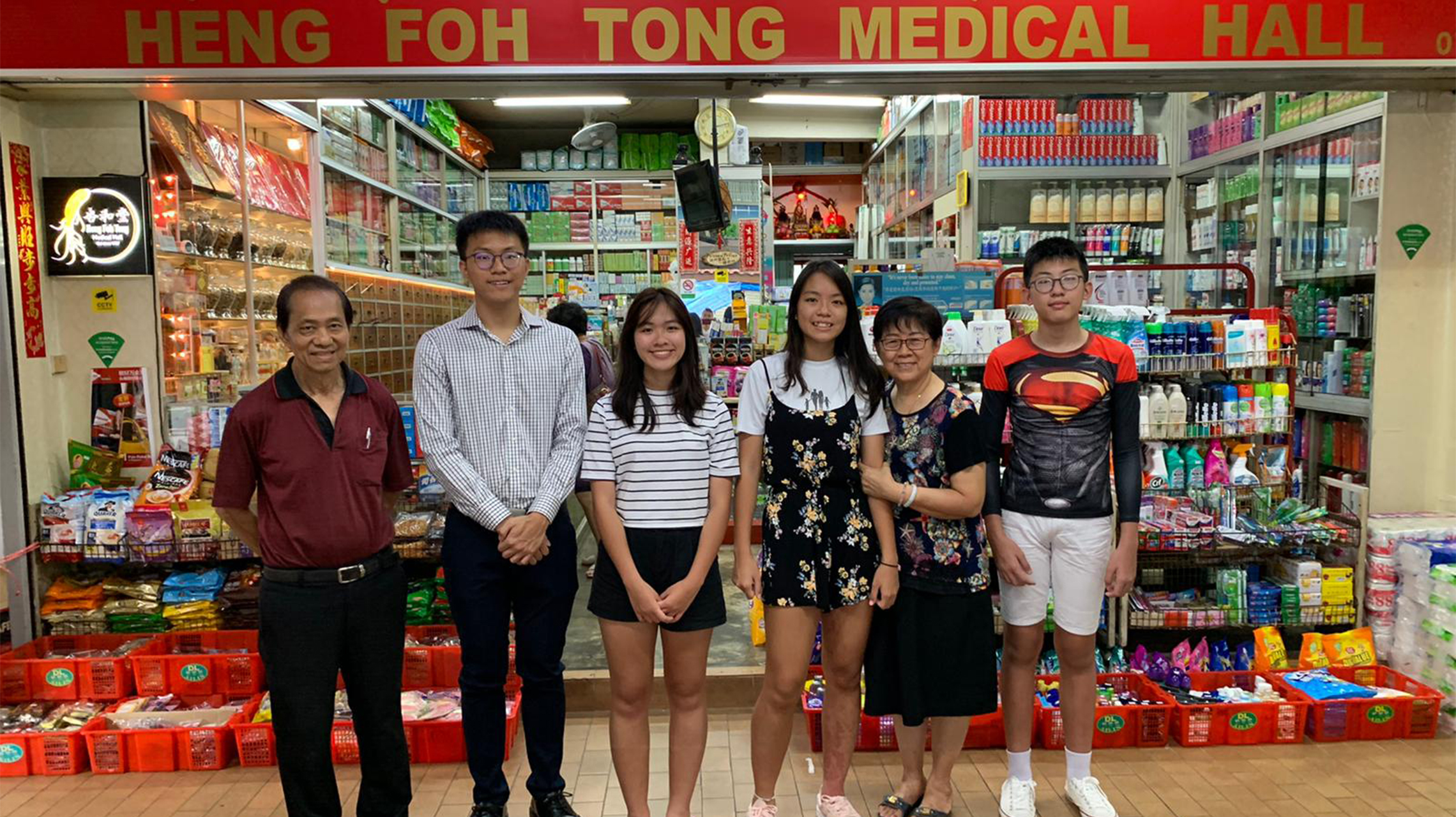 Find out the stories of the growth and benefits of Heng Foh Tong, the Singapore Traditional Chinese Medical Hall for the Lee family. Hear from the three generations of how TCM has benefited them and how they are surviving the COVID-19 pandemic experience.
Video will be available here for viewing on the programme day. Sun 16 May 2021
Heng Foh Tong Medical Hall
Heng Foh Tong was founded in 1957 by Mdm Ng Sock Eng, a second generation Traditional Chinese Medicine veteran in Singapore. We specializes in natural revitalization and healing through herbs dispensary. Mdm Ng together with her son, Peter Lee, and daughter-in-law, Mdm Chye have an accumulation of more than 100 years of TCM herbs experience. We pledge to offer authentic TCM herbs at fair price so that everyone can have access to the medical benefits that have evolved for more than 2500 years.
Places
Open Business @ Malayala Ayurveda Vaidyasala
Immerse yourself in an intimate online theatre experience and discover the origin story of one of Singapore's oldest Ayurveda clinics with a history dating back to 1932!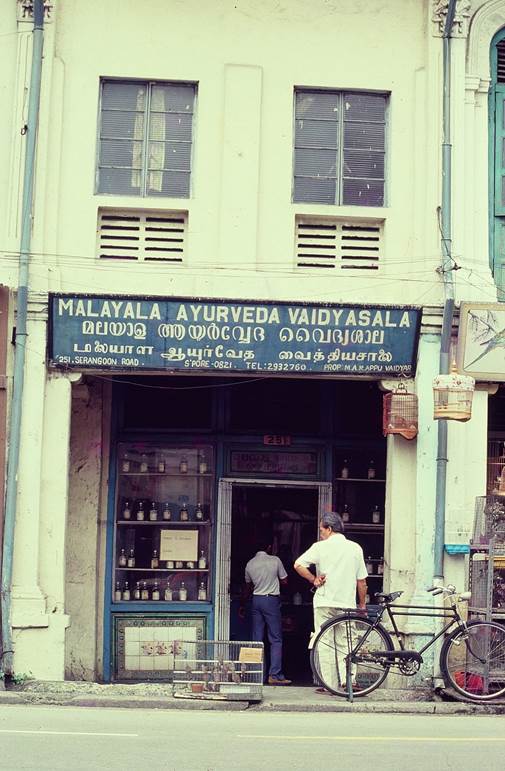 Video will be available here for viewing on the programme day. Sun 16 May 2021
How did the ancient practice of Ayurveda find its way to Singapore? Leela Appoo as well as her son Mahesh from the 1932 Malayala Ayurveda Vaidyasala clinic at Serangoon Road, will shed light on its journey to the tropical island. The pair will also take you through the ups and downs of their family business and share with you secrets behind their success in this online theatre experience co-created with independent outfit, Theatre Today.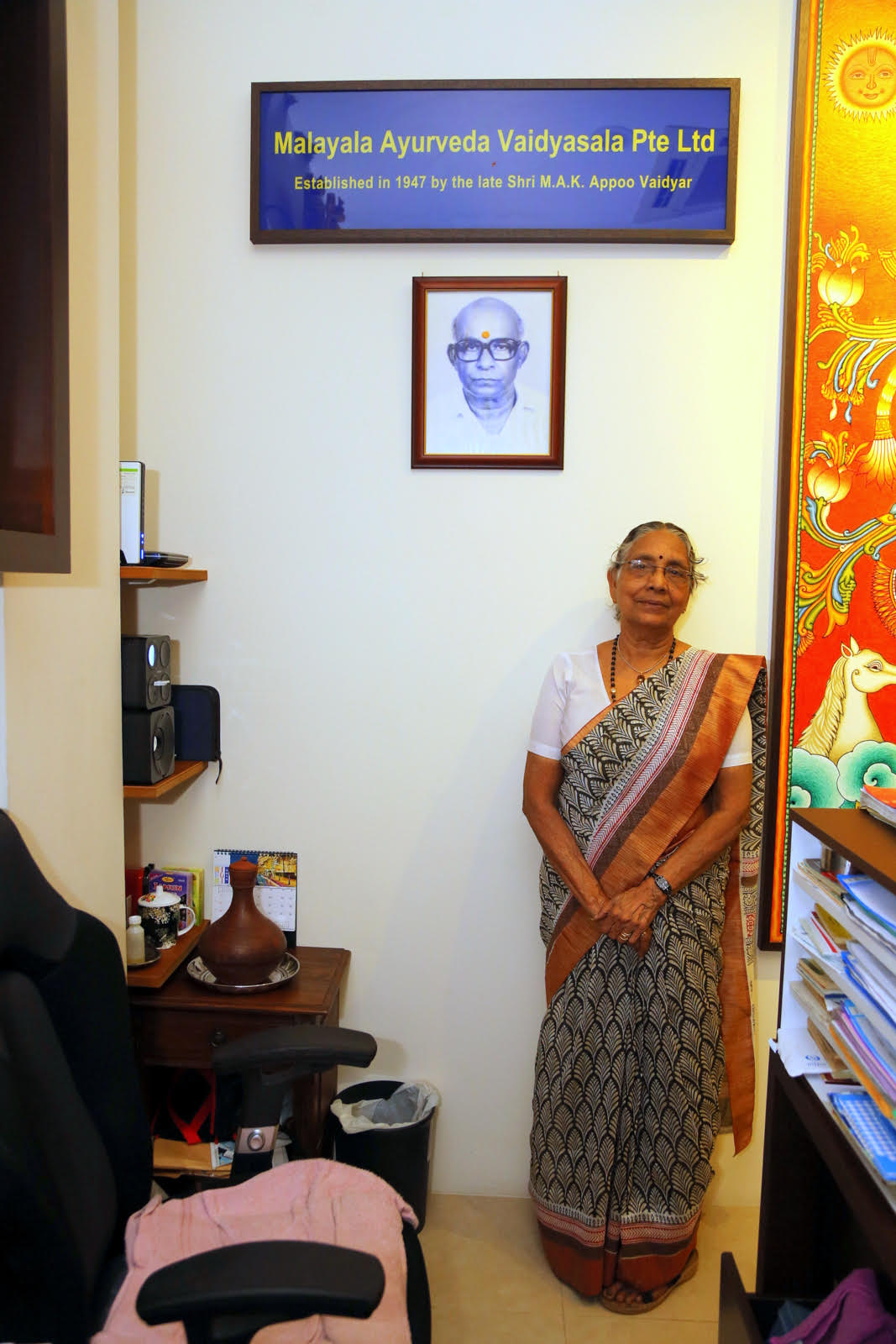 Malayala Ayurveda Vaidyasala
Malayala Ayurveda Vaidyasala which was founded in 1932, was later established in 1947 by the late Shri Appoo Vaidyar. Shri Appoo Vaidyar (physician), had provided ayurvedic consultation and treatments to thousands of people throughout the region. The Vaidyasala (clinic), is now managed by Mrs Leela Appoo who has introduced several traditional ayurvedic therapies.
Open Business @ Ji Xiang
Open Business @ Tea Chapter
---
Want to work with us?